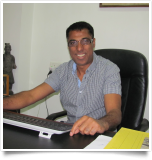 Nazir Rah
Managing Director/Head of Sales
About me
I started my career as a guide in the Himalayas. As a young man I went to Copenhagen and had the opportunity to work with Albatros Travel Denmark for several years. In Denmark, I learned how to run a successful and client-oriented company. I love travelling and particularly the way it can bring people together across cultures and increase mutual understanding and learning. I try to bring the best of Indian hospitality and Danish attention to detail to my work leading Albatros Travel India. I've travelled across the country so that I know personally where we are sending clients and what they can expect to see and experience there. Clients travelling with us know that they are getting special programmes that are great value. My mission is to bring wonderful adventures and experiences within reach of everyone. I'm proud to be a part of Albatros Travel India
Nazir recommends
I love the mountains so in the summer I would recommend the Himalayas. But that's a pretty large sweep of land! More specifically I'd have to say Ladakah or 'Little Tibet.' There's something for everyone there. From fantastic hikes and treks, to lovely villages, and interesting Buddhist art and monasteries. But the rest of the year it's got to be Rajasthan. First time visitors to India will be taken away by the combination of colours, desert landscape, heritage forts and havelis. But it's a destination to visit again and again, with each exploration going a little further off the beaten path. I've been hundreds of times but I still find this land fascinating, fun and truly Indian!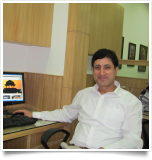 Suneel Koul
Sales Director
About me
My birth in the most illustrious environs of Pahalgam in Kashmir has left an indelible imprint in my mind about life and beauty. I continue to draw inspiration and zest for my life from the different challenges that come in way of this fascinating voyage. Being a management graduate (MBA) with over two decades spent on selling ideas and stories on insurance, Finance, automobiles, retail and home décor, I am very delighted and even grateful to Albatros Travel for recognising the TRAVELER in me and I look forward to a fulfilling journey with this wonderful organisation.
Suneel recommends
I am biased towards the land of my birth. I would strongly recommend to my guests a trip to this abode of Gods, Kashmir, which continues to entice and charm the uninitiated with its princely places, sweet hosts and unspoiled landscape; it is a dream destination, unforgettably seen only through Albatros Travel.
Surinder Gigoo
General Manager
About me
With a collective experience of 15 years in the travel industry, I think the best is yet to come from me. I believe in personalised care of my guests and going that extra mile to meet with their expectations. Armed with a Bachelor of Arts degree, travel has always been my passion and I look at it as pure form of art that is highly educating and encouraging of one's self esteem and evolution.
Surinder recommends
I strongly recommend a trip to the backwaters in Kerala. Nothing beats the feeling of the gorgeous sunset walk in the sands and an invigorating ayurvedic massage that is best administered in this southern region.
Rohit Kumar
Assistant Manager Accounts
About me
I am completely a Delhi boy; from birth to schooling to getting a B Com degree and to the beginning of my professional life, Delhi is my place. Opting for accountancy was a natural choice and a PG degree in cost management has helped shape my career plans. I am happy to have joined Albatros Travel (P) ltd where I think I can contribute significantly with my expertise. I truly believe that fiscal management is essential for the health of any organisation and our company is no different.
Rohit recommends
I love mountains and rivers. I would recommend a trip to the Himalayas in Uttarakhand to the north of India. The sheer majesty of the snow bound peaks and crystal clear waters are a sight to behold. Way to go, folks.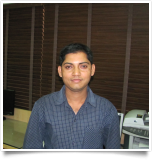 Sanjay Parvat
Senior Assistant Manager Accounts
About me
Born and brought up in Bihar in central Eastern India, my evolution to an accounts professional has been a wonderful journey encompassing a degree in commerce from Patna University. With over 10 years of collective experience handling accounts and finances, Albatros Travel is yet another opportunity of gaining in my field and I am ever eager to take on the challenge.
Sanjay recommends
A trip to the plains covering, Assam, Varanasi, Kolkatta and Patna would be fantastic. There are some remarkable sights to see on the entire circuit. I would love to accompany some of the groups booked for this tour.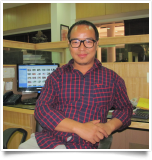 Khopunii Duomai
Tour Executive
About me
I was born in Manipur, located in the extreme north-eastern part of India. Came to New Delhi for my further studies in 2000 and graduated from Delhi University in 2003. Loving adventurous challenges in life is my inborn nature. Think out of the box and doing it is one of my pure and secret qualities. Dare to be different for better in life and the outstanding outcome of it drove me to tour and travel from business process outsourcing industry in 2009. Here I met few selected people who are committed and lover of what they do from Albatros. Since then, my first and the last desire is people around the world should see and experience the one and only amazing country with diversity, India!
Khopunii recommends
If you have heard of India but haven't seen it yet, then, you haven't experienced the real travellers' experience!! In India, you will love to find different tours of your choice which are worth the value of your money – from beaches in Goa to deserts in Rajasthan, deep valleys to high mountains, rickshaw ride in narrow lanes in Delhi to cruises in Kolkata, biking in North India to safaris in central India, sports to mystery cultures, cities to villages, cosmopolitan life to tribal life in eastern India, wildlife to romance, etc. For sure, you will feel the height of regrets in life even if you haven't visited India or have visited India because it is so different from any part of the universe. So, better gp to India at least once in your life time if not many times. We treat you as our VIP guest and not as a tourist! Welcome to India!! Namaste!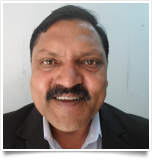 Narendra Negi
Senior Executive Operations
About me
Born in the foothills of the Himalayas in Garhwal, I have been in the travel industry for 18 years. My foray into travel started immediately after my Bachelor's in Tourism Management (BTM). I do hope that my association with Albatros shall go a long way in furthering my professional ambition and also be able to serve this wonderful company bringing all my experience to the fore.
Narendra recommends
Mountains and magic define India and no better place to experience this firsthand than the Himalayan region itself, north of India. The spectacular snowbound peaks, crystal clear waters and the warm people make Garhwal a worthwhile destination to explore.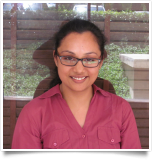 Aarti Chugh
Tour Coordinator
About me
I am truly blessed to have known very early that life is best lived and enjoyed by travelling to different destinations. Born in Karnal, Haryana, my aspiration brought me to Delhi in 2007 after doing my B.T.M (Bachelors in Tourism Management). I am a mathematician at work who is adept at handling reservations and customer care issues. I am thoroughly enjoying my experience as a tour coordinator at Albatros Travel and share a great rapport with my suppliers and other business associates for over five years now.
Aarti recommends
I would urge our guests to travel to the North East of India. I mean there cannot be a healthier and more peaceful getaway than to the land of mist and monks, Rap and Razzle and calm and peace. Happy travelling, mates.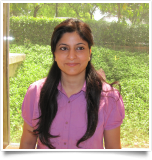 Kalpana Kaul
Tour Executive
About me
To travel is to discover new things and I am enormously passionate about travel. Right from my childhood days in Kashmir to my growing up in Delhi, life has been a journey of great learning. Truly then a career in travel was not far away at Albatros Travel. As a tour executive, I carry with me a total experience of 8 years in the hospitality sector besides being armed with a Master's degree in human resource management. I look forward to great times ahead.
Kalpana recommends
I think a holiday on the Goa beaches is just fabulous. The sun, the sand, the music and the cuisine make for an awesome concoction at this destination. So travel with Albatros, travel to Goa.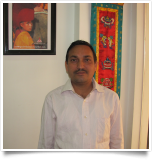 Dinesh Sharma
Office Assistant
About me
My tenure of over 17 years with Albatros group humbles me. Delhi came calling me out from my birthplace in the hills very close to the Jim Corbett sanctuary and immediately I found myself embraced by the warmth and affection of this group. My wife and two children are enormously thankful for this opportunity to learn and grow while serving my duty to others satisfaction. I am your man Friday for all the reasons and all the seasons.
Dinesh recommends
A tour to Corbett national park and surrounding countryside shall be great. You are sure to spot tigers and other wildlife on your visit to the national reserve. Strongly recommend this tour.